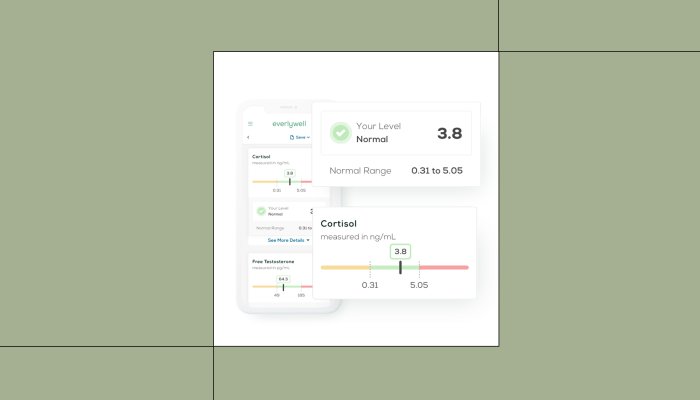 The Everywell at-home metabolism test measures the three key hormones that affect your metabolism (cortisol, TSH, and testosterone). The lab test is reviewed by an independent board-certified physician from your state, and digital results are sent to you via email and the brand's app. With your results, you'll be given additional resources and lifestyle tips based on your hormone levels.
Through the Everlywell app, you also have access to a recorded educational session to better understand your results, along with any recommended next steps. We'll say, these videos are very generic, with no personalized explanation offered. If the at-home test reveals any abnormalities in your hormone levels, you will want to speak with your primary care physician to discuss an individualized plan of action, which could include more testing (and appropriate medical management). That said, this test is a good way to determine if your changes in energy level or weight can be explained by a hormonal imbalance in TSH, cortisol, or testosterone.
For an in-depth look at other Everlywell tests, check out our full review.